home of online football
Topics
Immerse yourself in the biggest stories and conversations surrounding football. Discover unique perspectives and engage with other fans like never before.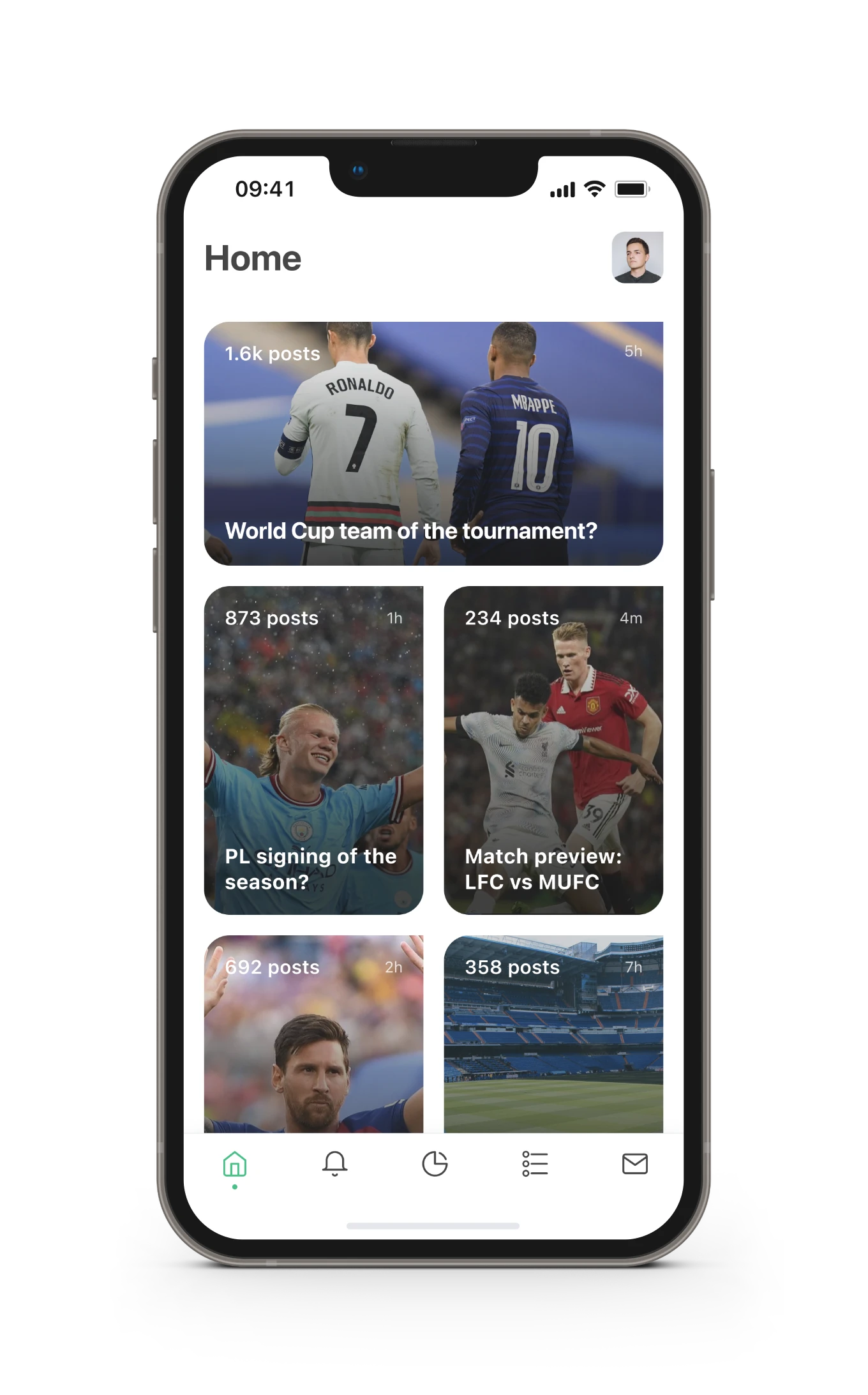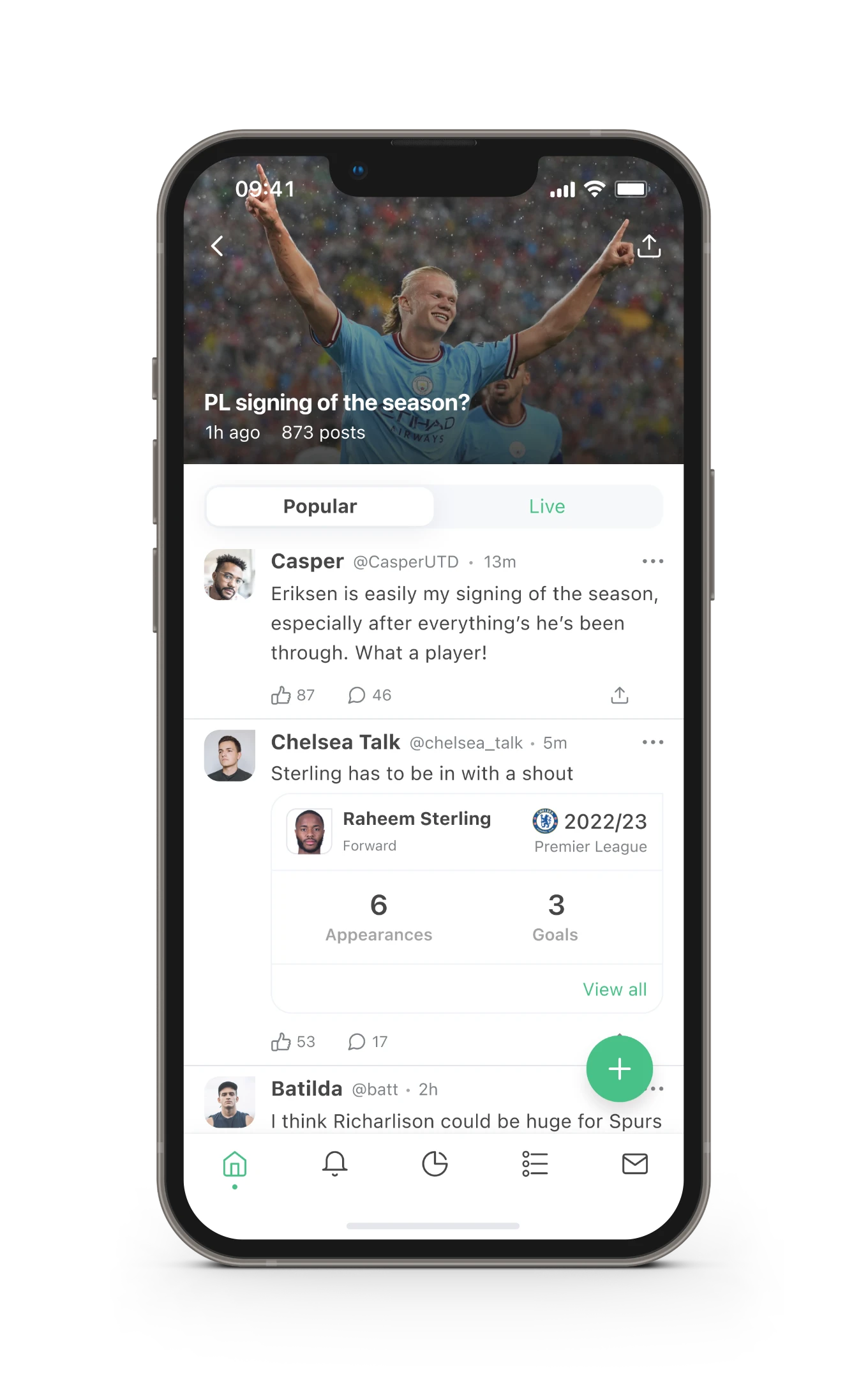 Profile
Customise your hoof profile and pick your favourite teams to connect with likeminded fans and find personalised content.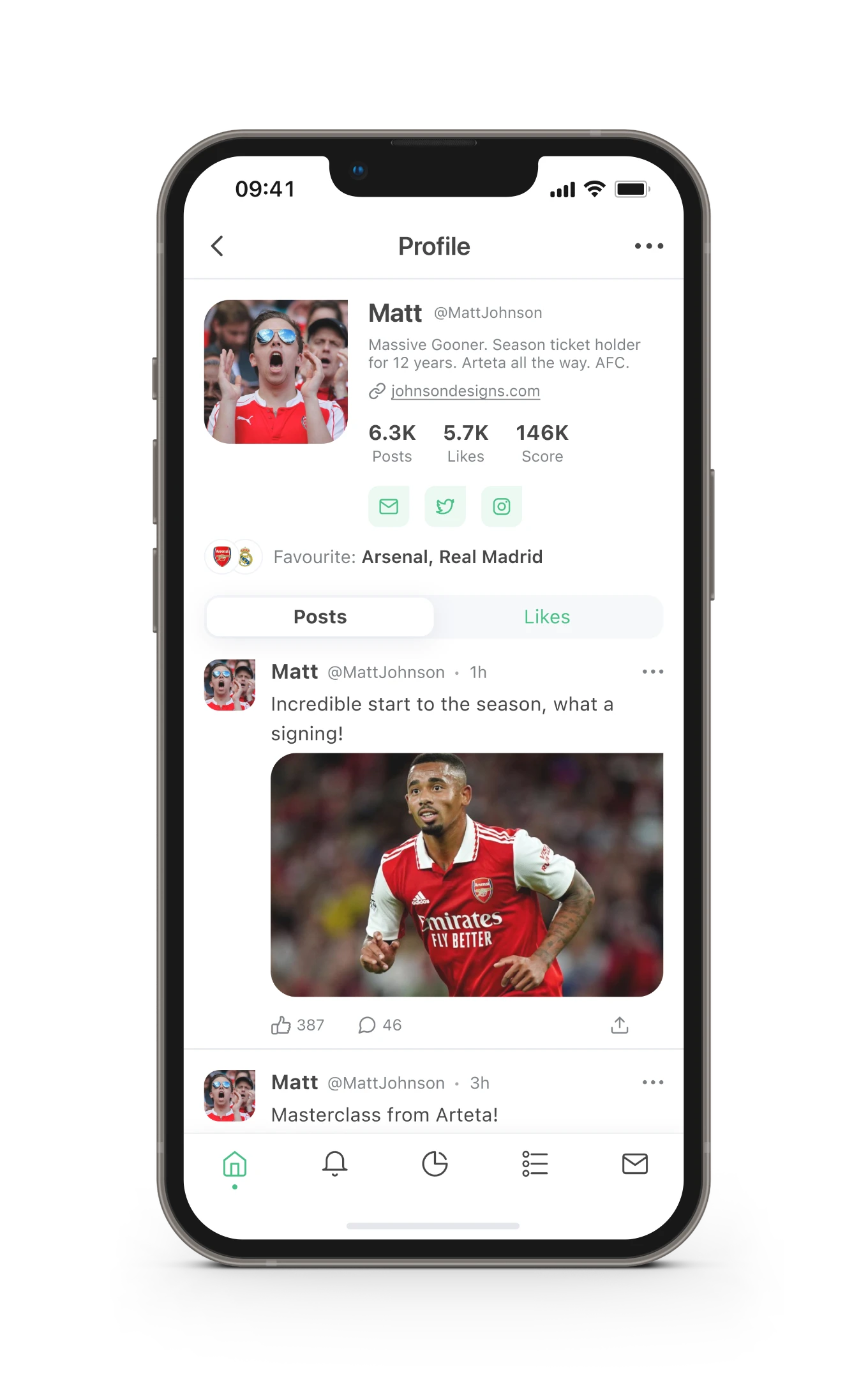 Post
Unleash your inner pundit with hoof's integrated football features and take the discussion to a higher level. Equip yourself with our innovative post tools and make engaging content for your followers to enjoy.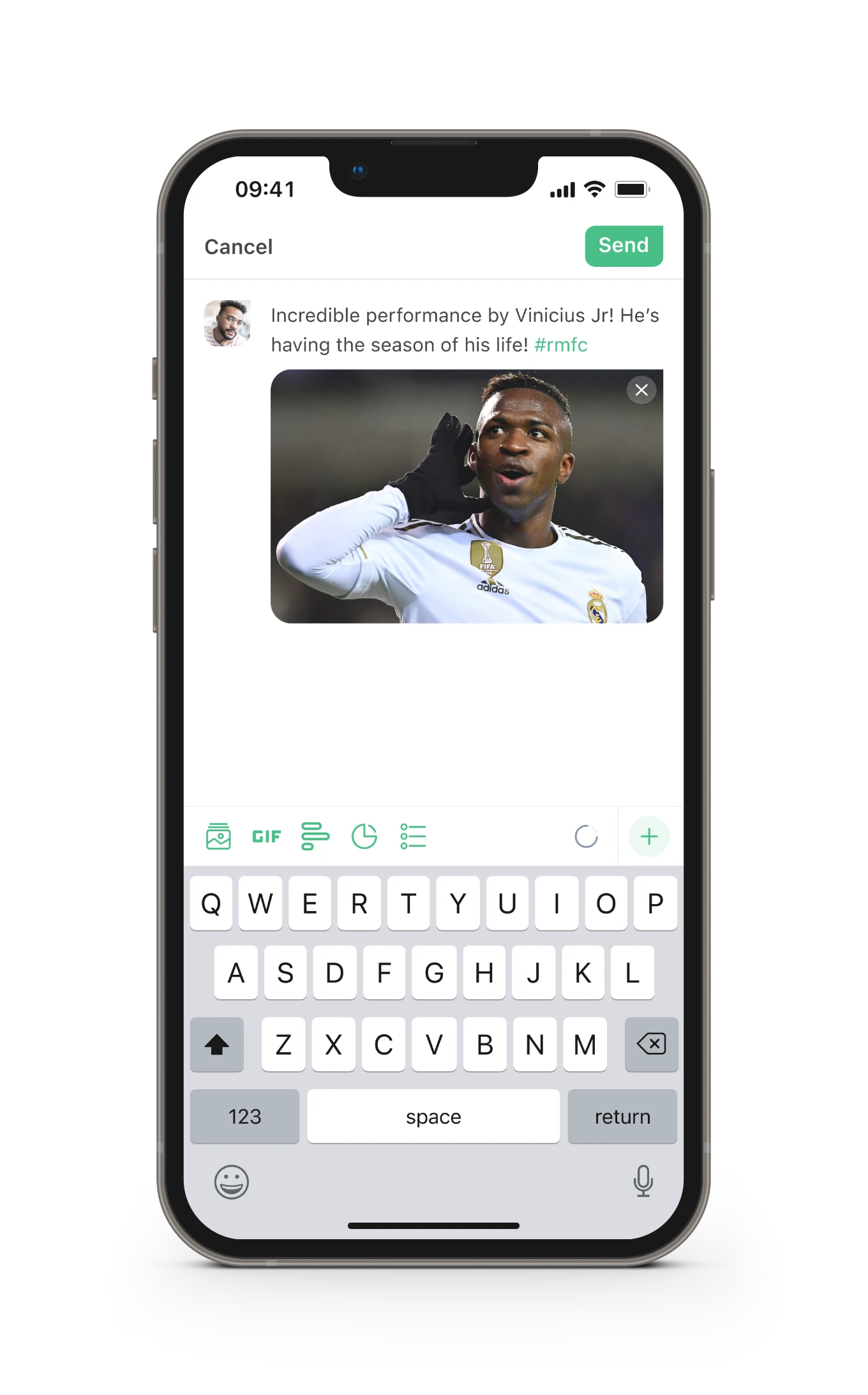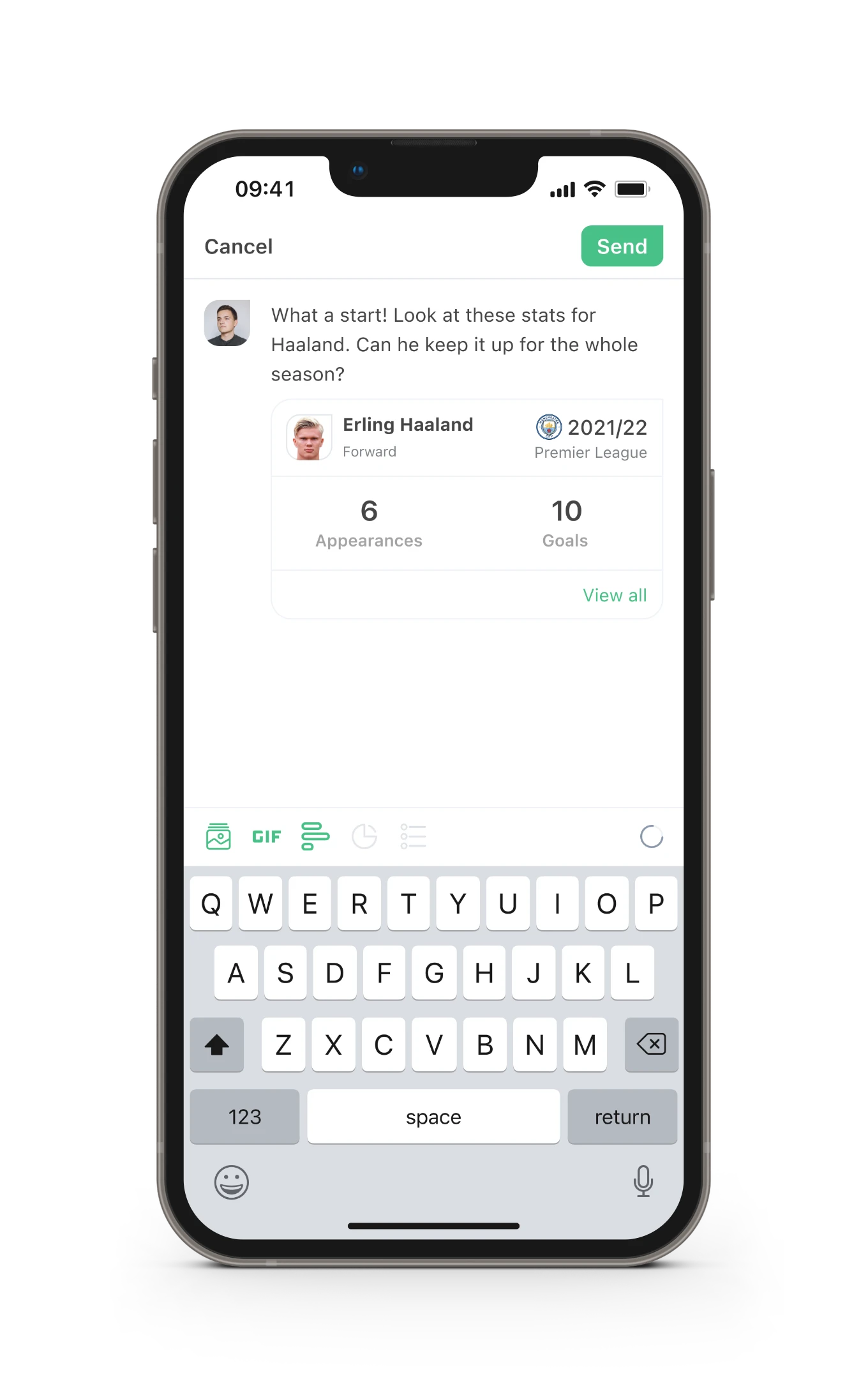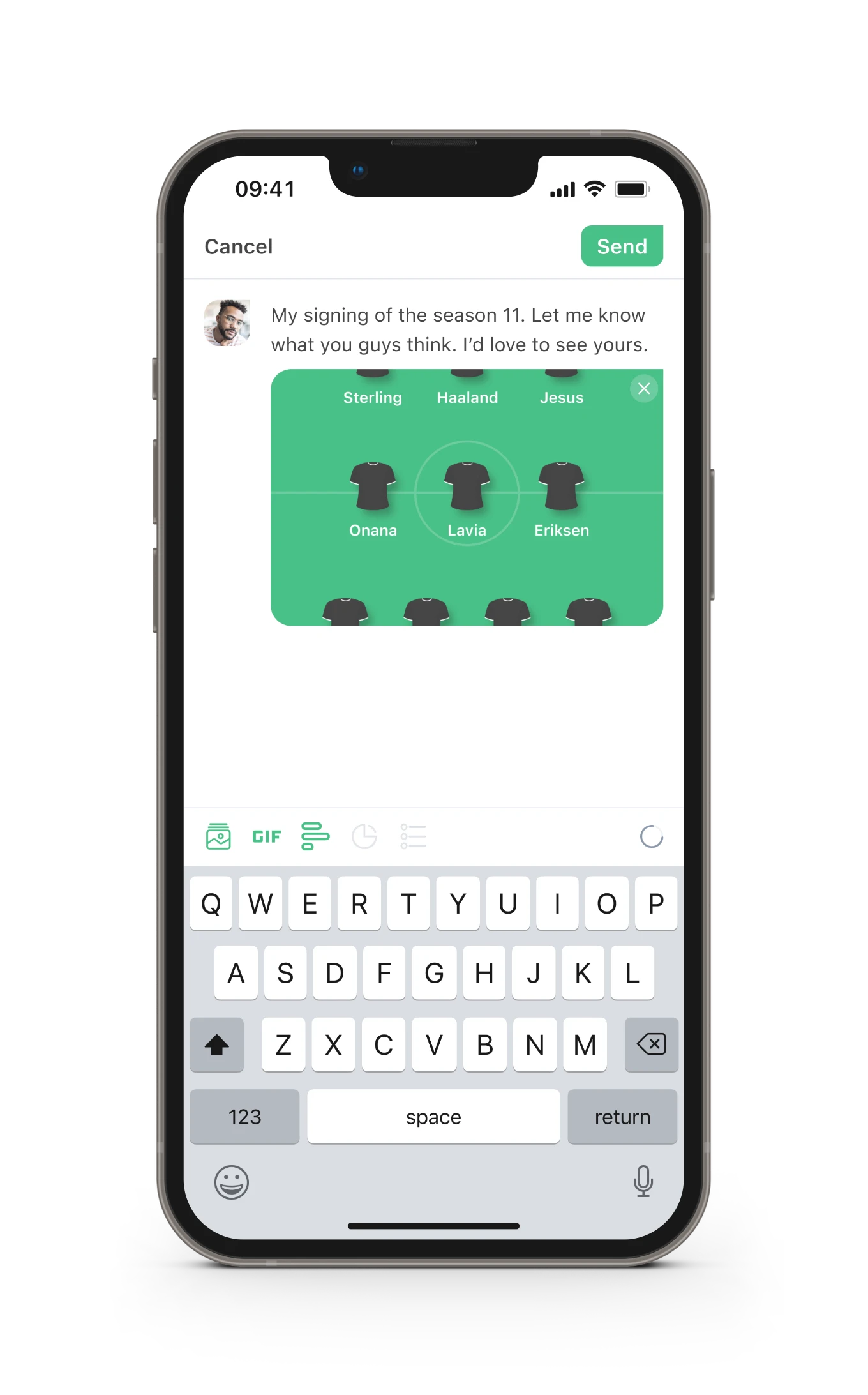 Stats
Stats hub
No longer will you have to use multiple apps to find the stats that you want. hoof provides a fully integrated stat database with everything the modern football fan needs.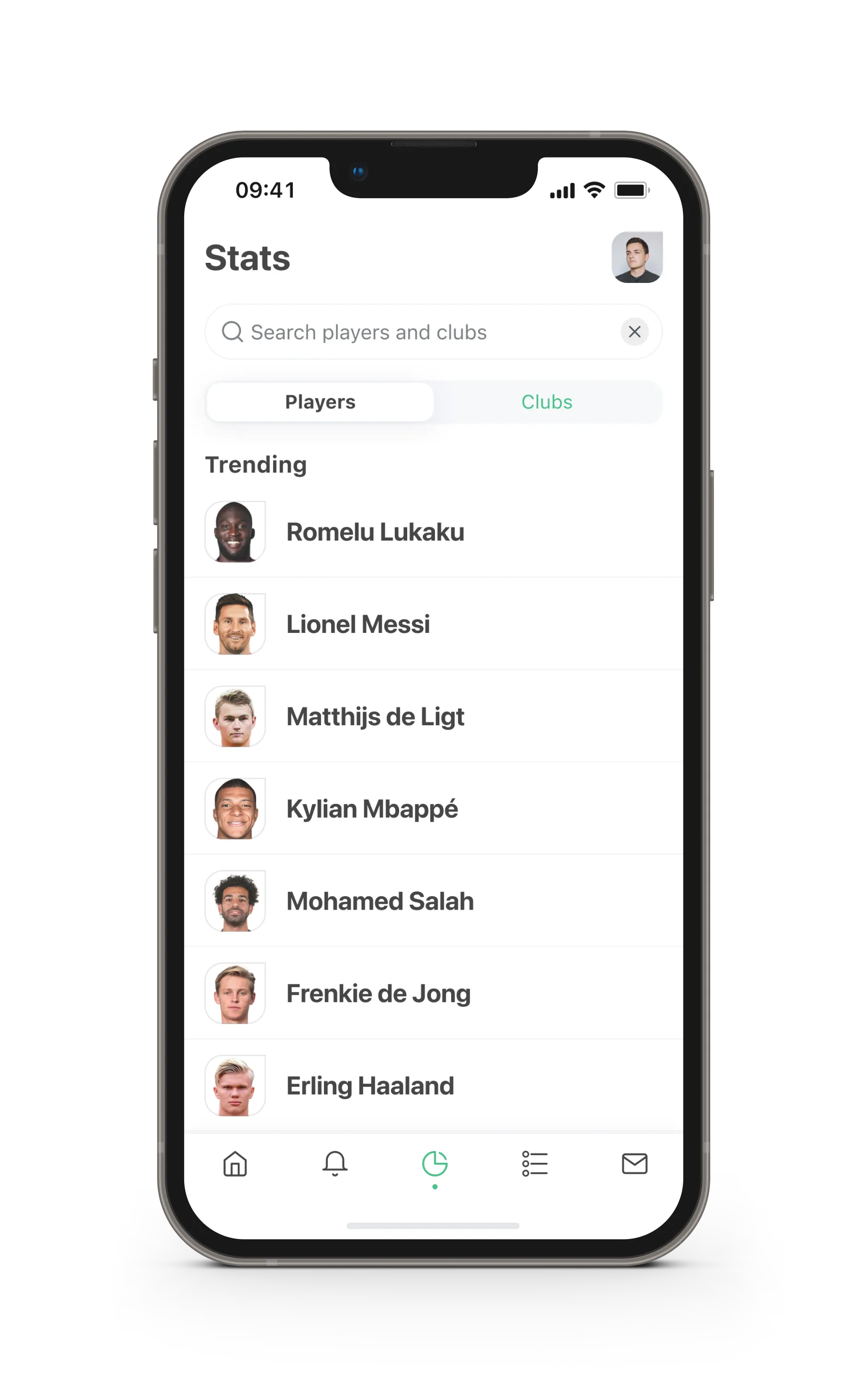 Players and clubs
Find out everything you want to know about your favourite player or club without ever leaving the app. All the information you could ever want, right here at your fingertips.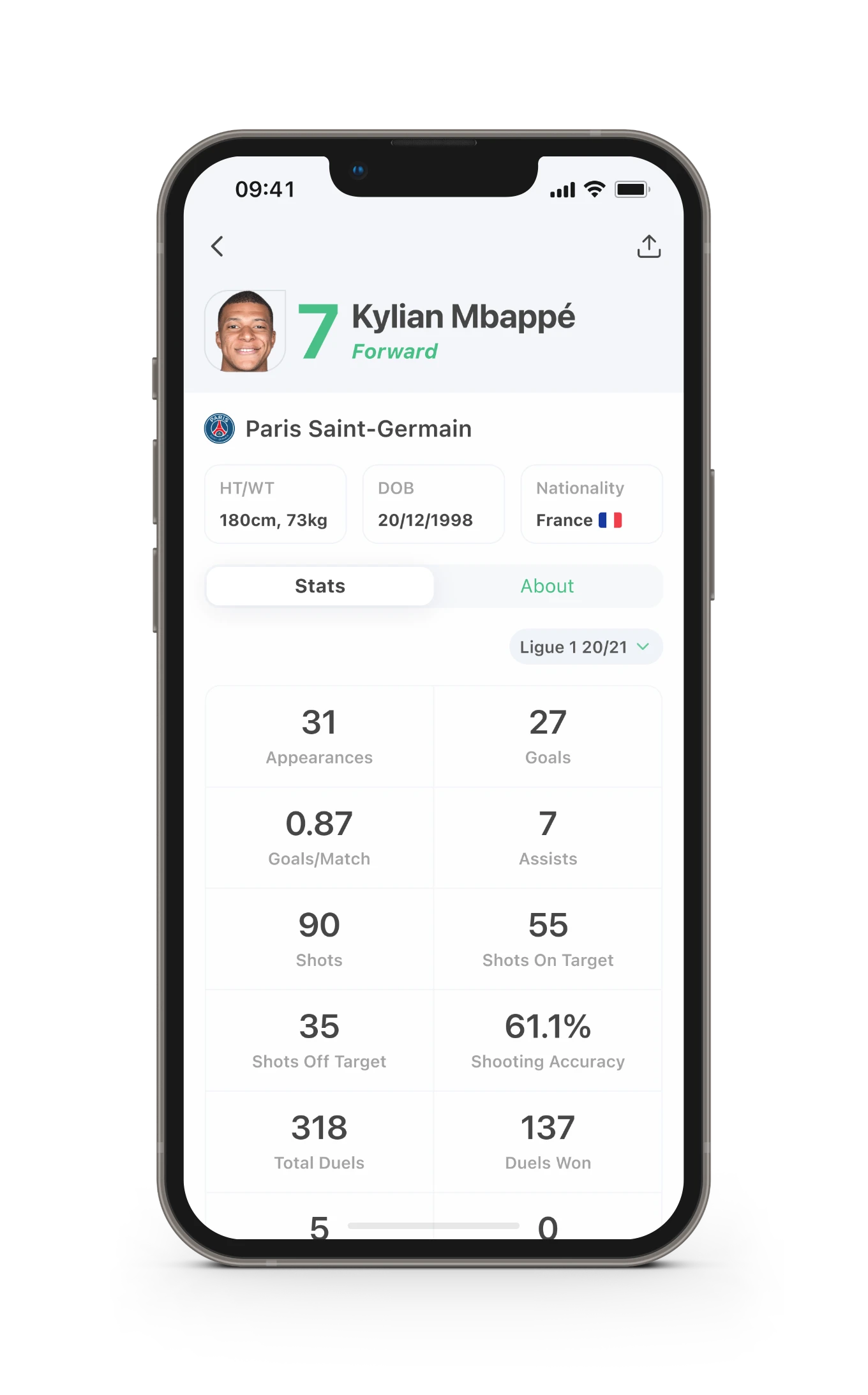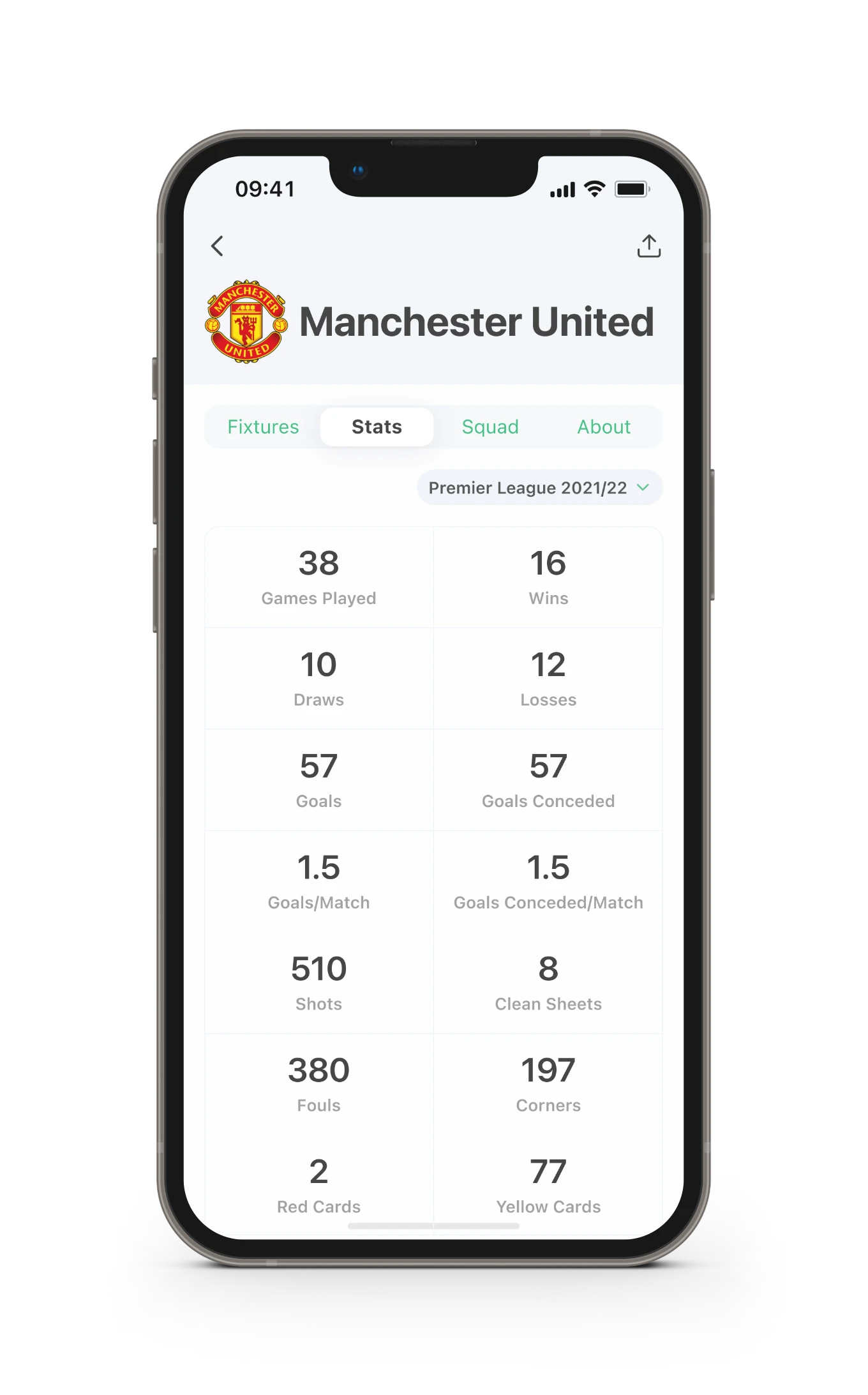 Stat cards
At hoof, the emphasis is on elevating discussion. Post stats within the feed using our interactive stat cards to make those compelling points when discussing the beautiful game.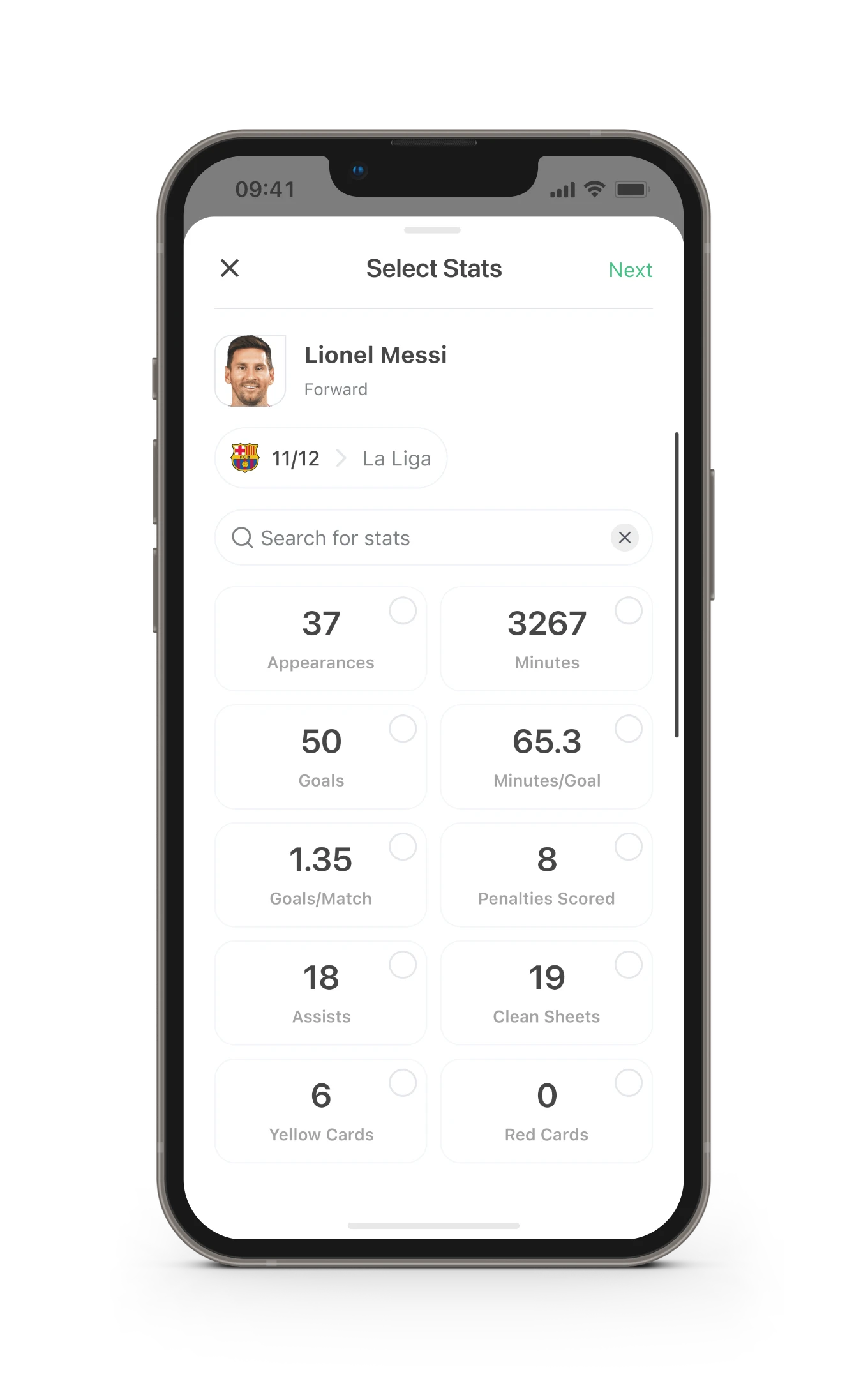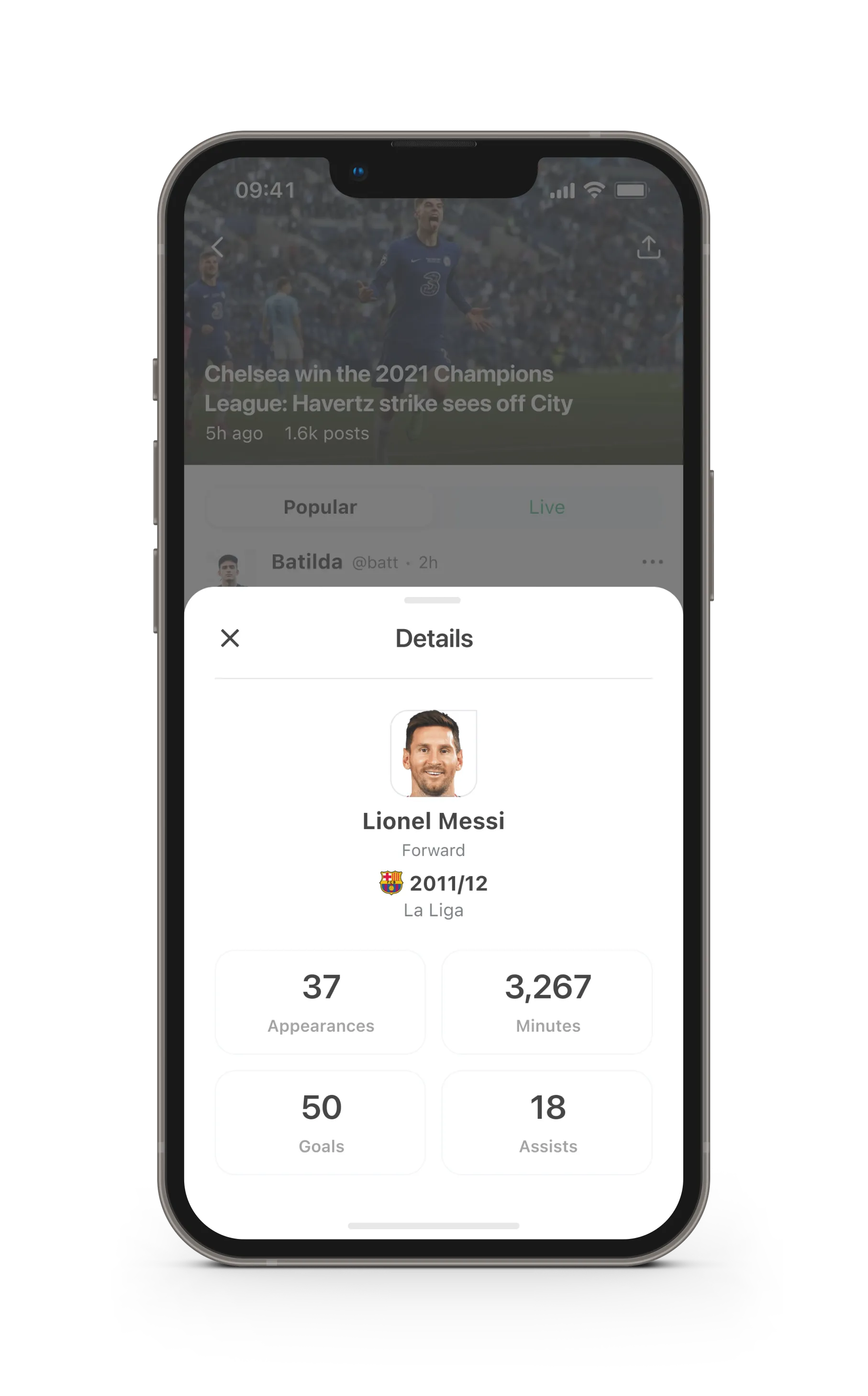 Comparisons
Don't let the analysis stop there. Utilise our intuitive comparison feature to pose new ideas, create debate, and answer the burning questions in football.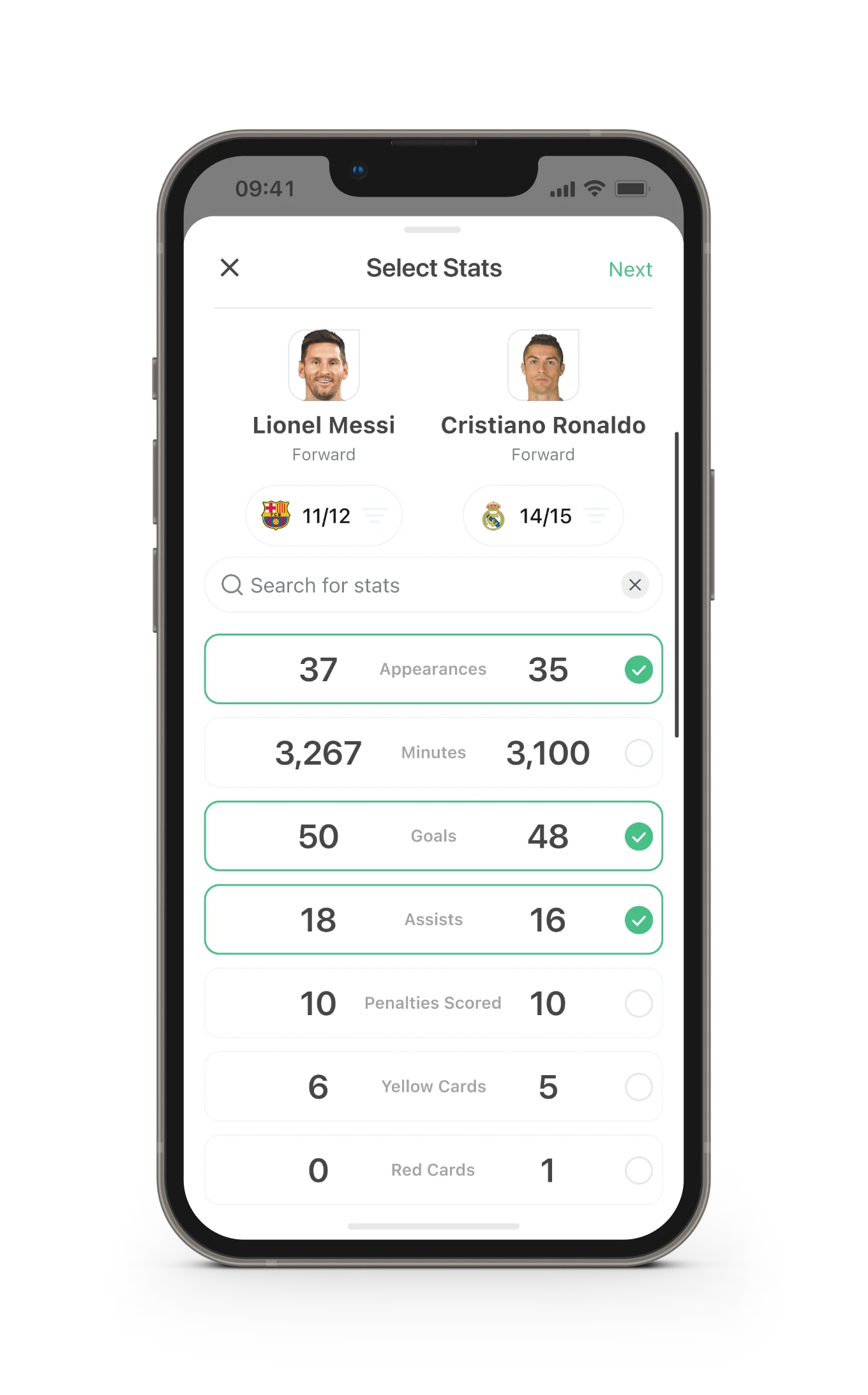 Matches
Tables
The only football app you'll never have to leave. Find the tables from the biggest leagues around the world.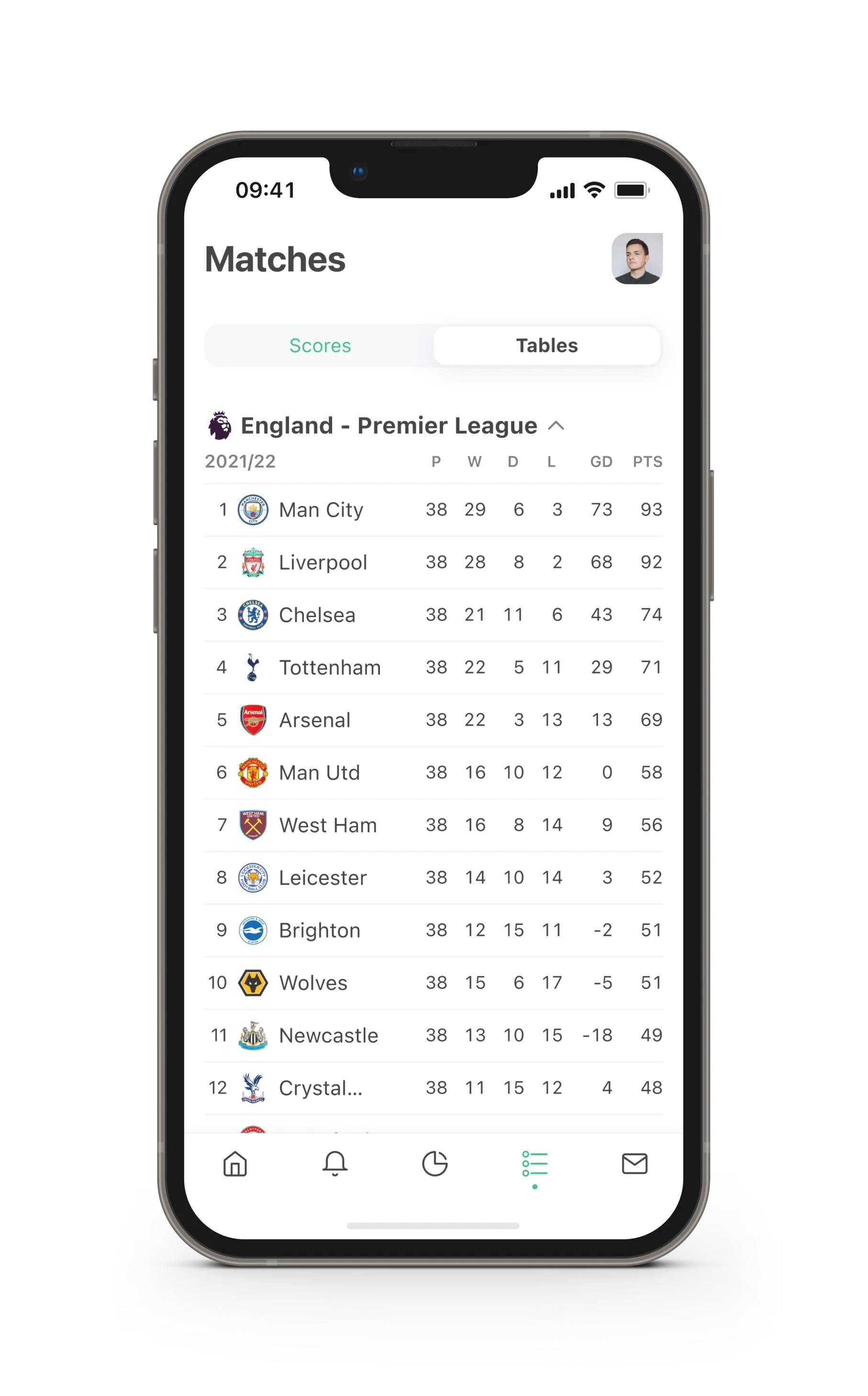 Scores and in-game stats
All the scores, all the stats, all the games. Follow minute-by-minute updates and catch the moments that matter. Then move to the feed where you can share every fixture using our interactive card system.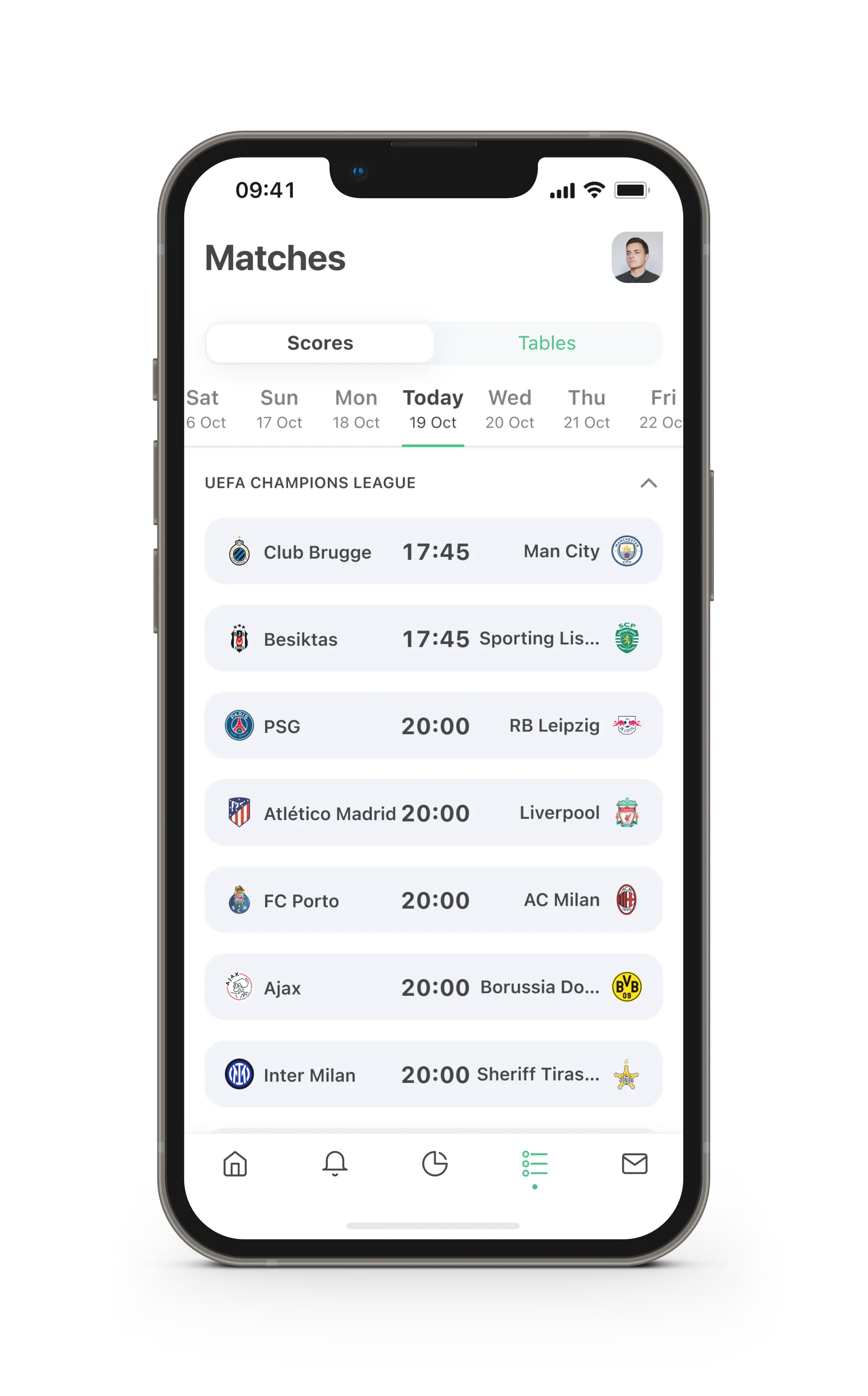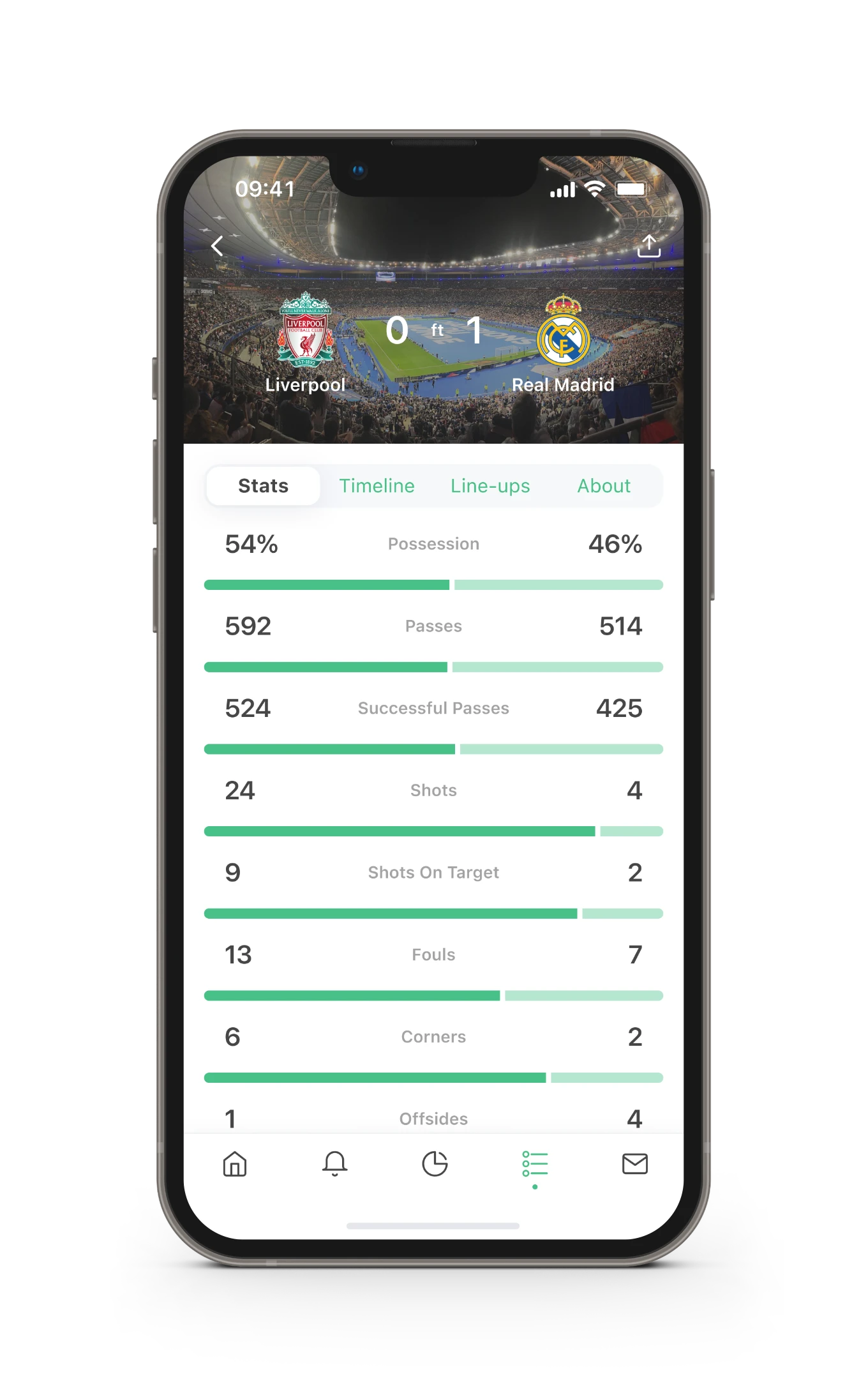 Line-ups
Line-up
Think you know better than the gaffer? Use hoof's integrated line-up tool to share what you think the lineup should be. Whether it's for Arsenal's upcoming fixture or the best ever Premier League XI, create the lineups you want to see.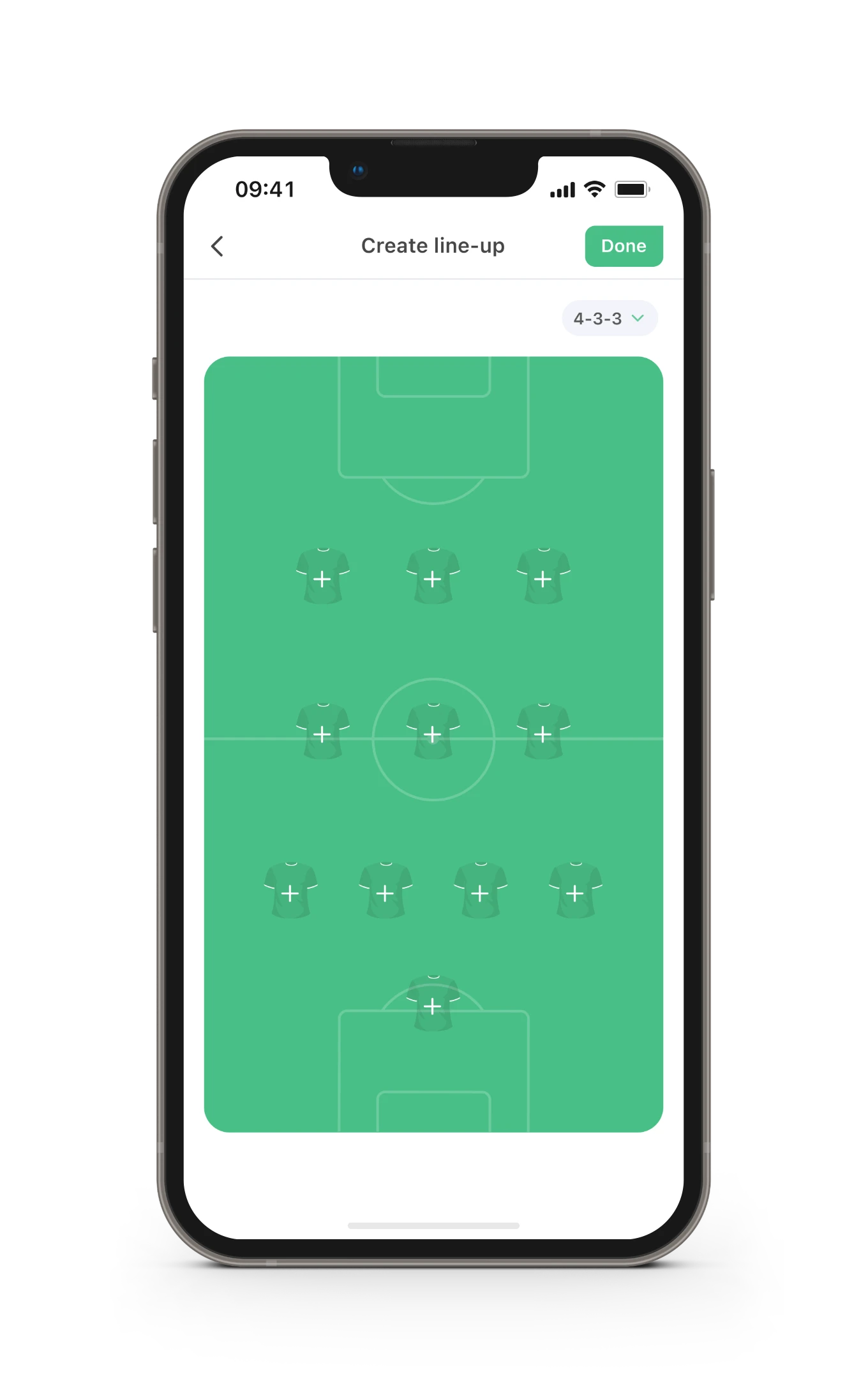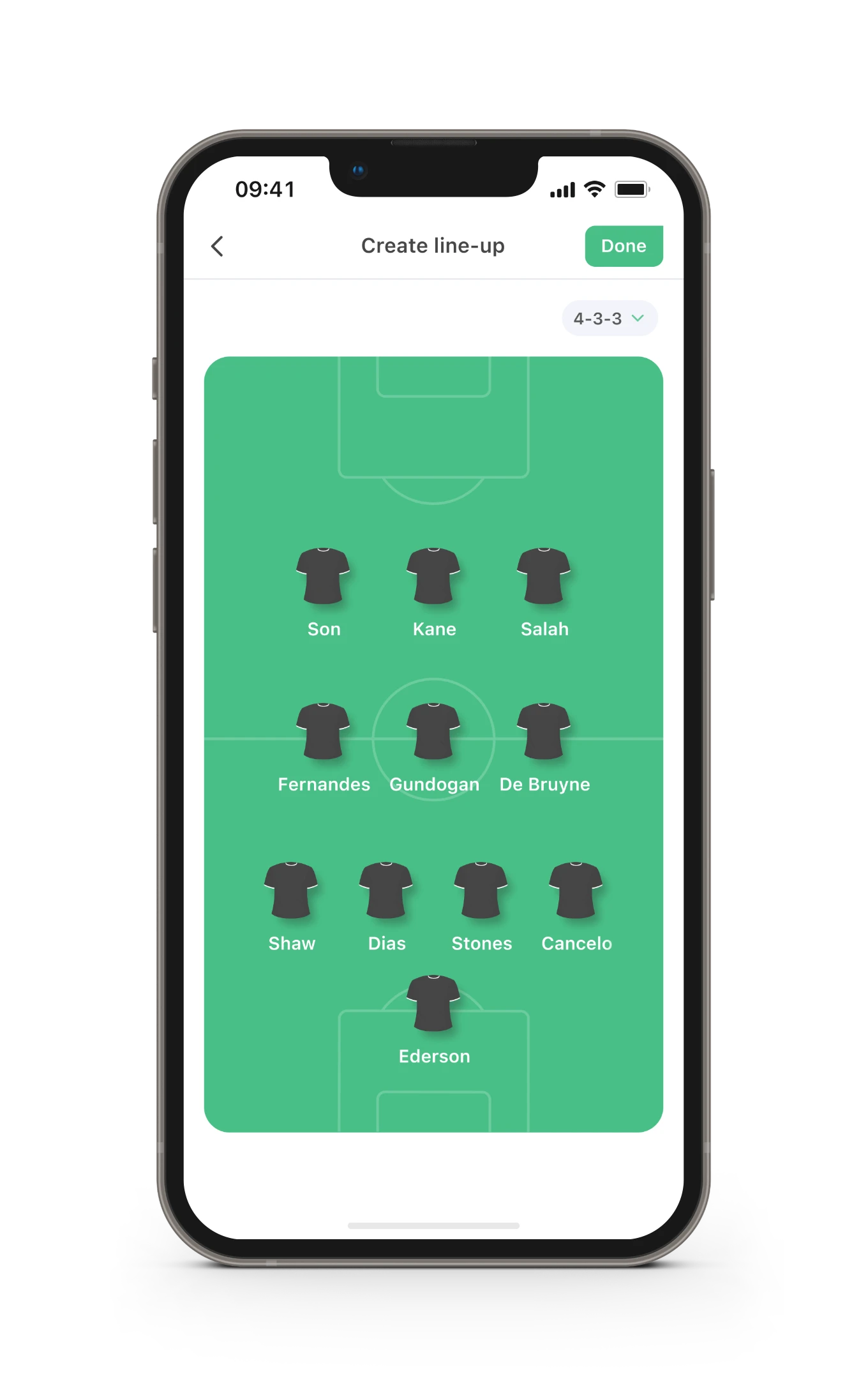 Zero tolerance
Tackling abuse
For far too long, racism and discrimination have been accepted as normal on social media and within the football world. It's time for change. hoof is a zero-tolerance platform committed to providing a safe and enjoyable space for all users. By combining a unique moderation approach and partner strategy, hoof is dedicated to this mission.
Our approach
hoof will take proactive measures to ensure the health of the platform. These include:
Effective messaging across the platform from us and our partners
Event-specific monitoring
Instant pre-screening of posts
Clear and effective banning and reporting system